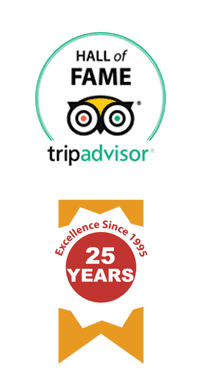 Day 1 |

Travel to Kenai, Alaska

You will arrive by air to Anchorage or Kenai, Alaska. Pick up your rental car and drive to the Alaska SeaScape Lodge in Kenai, Alaska. Driving time is 3 hours from Anchorage International Airport, or 10 minutes from the Kenai Airport. Flights from Anchorage to Kenai can be purchased here. Rental cars can be reserved here.

Guests are advised to pack all essentials for fishing (licenses, layered clothing, camera, prescriptions) in their carry-on bags.
Check-in at the SeaScape takes place at Jimmie Jack's Office prior to the lodge. Here you will be greeted by our office staff, given your "Welcome Folder", and directions to the SeaScape Lodge which is nearby on the bluff of Cook Inlet. Our Lodge Manager will then greet you at the lodge, and show you to your rooms.

Near the front door of the lodge is our white board for daily boat departure times. Please check this board every evening for your specific breakfast time, lodge departure time, and boat check-in time.
Days at the SeaScape

| Fishing Trips

Typically, you will assemble for breakfast at 5:00 a.m. to 6:00am. For halibut fishing trips breakfast may be earlier or later due to the timing of the tides. Your SeaScape chef will prepare a hearty breakfast, and ensure that you are ready for your day on the water. Some very early trips will have a hearty "on-the-go" breakfast. Following breakfast, you will pack your fisherman's lunch from our lunch table into your cooler. At the docks, Jimmie Jack's U.S. Coast Guard licensed captains await. Fish on and fish for fun!

Following your fishing trips, please drop your fillets off at the Seafood Processing Plant before returning to the lodge for dinner.
Cocktails

, Appetizers and Dinner

After fishing, return to the lodge for a shower, drinks and appetizers, and prepare for our SeaScape fine-dining experience. Enjoy our Chef's specialties as you relax in the dining room with panoramic views of Cook Inlet.

Cocktails, wine, and appetizers are served at the Lodge starting at 5 p.m. The SeaScape dedicated chef and kitchen crew prepare gourmet dishes nightly, featuring fresh Alaska seafood, regional specialties, and gourmet favorites. Guests with any dietary restrictions or special requests are invited to complete a Guest Questionnaire in advance of arrival so the chef may meet their needs.
Topside

and Evening Diversions

For after-fishing enjoyment, you may prefer to explore the beach of Cook Inlet on a nature walk, or soak up the view from the wraparound decks of the Lodge. Diversions also include a big-screen TV, DVDs, and the open bar with premium wines and spirits.

Departure Day
Breakfast is served from 7:00 to 8:00 a.m in the Dining Room at the Lodge. The SeaScape crew will then see you off at 9:00am. You may stop by Jimmie Jack's Office to say farewell to our office staff. Then take a beautiful drive back to your respective airport.
What Our Guests
Have To Say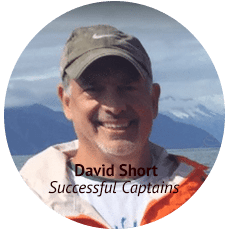 "Professional, friendly and successful captains!"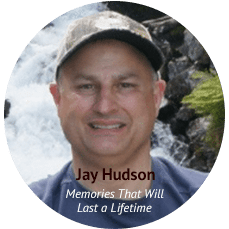 "I'm glad we chose Jimmie Jack Fishing. The guides and staff made this an unforgettable experience and gave my son and I memories that will last a lifetime."
"The 3 times we have been at JJF, Jimmie Jack has provided outstanding service, quality fishing, and made us feel more like a friend than a client."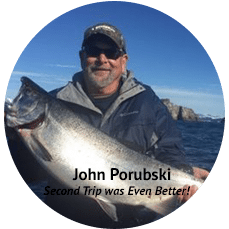 "I did not expect this year's trip to be as good as last year's trip. Last year was great. Boy, was I wrong! It was even better!"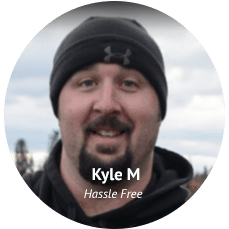 "It was completely hassle free, and we had a fantastic time."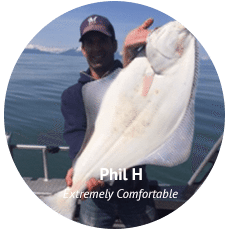 "We came hungry and left with big fish. Boat was big and extremely comfortable ~ lots of room outside but also a great indoor area with protection from the elements."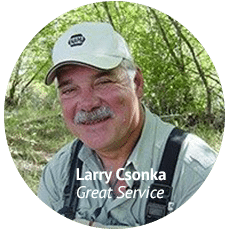 "Spectacular views, great service and gourmet meals all exceeded our expectations!"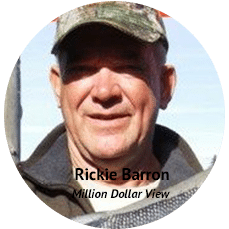 "Excellent Lodge with a million-dollar view. If you are going to fish the Kenai stay at Jimmie Jack's Lodge. Best fishing vacation of my life!"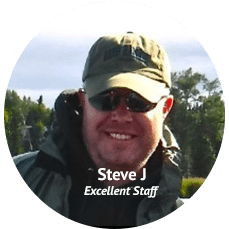 "The entire experience was great! Well organized fishing trips and fish packaging arrangements. Clean lodge and boats. Excellent staff!"