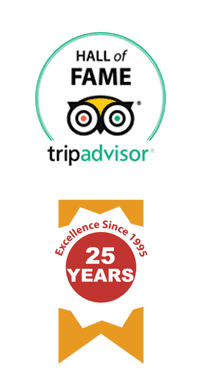 History of Jimmie Jack Fishing at 7.5 Horsepower
A Long History of Fishing the Kenai River by Jimmie Jack
Our family came to Alaska on vacation in 1982. Life could not have been better for me at 13 years old. We spent 2 months tent camping out of our van, and fishing Alaska in our 13 foot aluminum boat. This was the kind of trip that every boy would love. During our trip, we fished everywhere we possibly could. I had a travel journal, and I remember documenting every fish I caught, and every animal I saw on the trip. Life was good setting up camp, putting the boat and the fishing gear together at each campsite, and then fishing into the midnight sun.
Our trip was extremely fruitful as far as fishing goes. The history of Jimmie Jack Fishing had begun. In Alaska, you don't have to know much to catch a few fish in the peak of a run. I learned how to troll for trout in Canada, jig for Dolly's in Juneau, and rip reds on the Kenai. We were scheduled to stay a week on the Kenai River, but I would not leave. My parents left me in the tent nearby my grandparent's trailer, and I was able to stretch our time out to 3 weeks on the river. If I was not fishing, I was sleeping. I had some local guy teach us how to catch the Sockeye. I seemed easy as myself, my sister, and my grandma limited out the first day. Back then, it seemed as though we were the only ones fishing for the Sockeye, but today you will see everyone trying their technique along the bank when these "great tasting" fish flood the river in July.
The Kenai River back then was mostly a "drift" fishery. This technique is still seen today at the upper and lower bluff areas, and always at the famous Eagle Rock area. We only had a 7.5 hp motor so we would shove off the bank at Porter's, what today is called Riverquest, and just turn the boat sideways and start drifting. If we got to Eagle Rock without a fish, we would do that circuit until we did. One big king in the boat meant we had to head home because of our weight limit in that little boat. Seven and a half horses could barely get us back up river. Today with the exception of today's 3 traditional drift areas, the rest of the river is backtrolling for the big kings. In the 80's it was rare to see a boat backtrolling, and we called them tadpollyers because of the popular tadpolly lure used for this technique at the time. My grandpa always joked that we were going so slow upstream with our 7.5 HP Johnson that we might as well throw our lines out and tadpolly on the way back upriver!
Our family went back home after our Alaska camping vacation, and promptly moved up the next summer. This began our annual pilgrimage to the Kenai River each summer. We ended up meeting Mr. Cho, a Korean businessman who was clearing a spot for his new campground. He invited us in, and we moved a trailer into Riverbend Campground, and came for the fishing frenzy every summer. Every summer we would spend time fishing. I really could never think of anything else I wanted to do. Alaska offered so many fish that I had to make a schedule to conquer them all. We lived in Wasilla, and fished the rivers and lakes in the area, and then each summer spent time on the Kenai River with the king salmon disease. Most say this fishing in Alaska is a disease. And, frankly, it is the only disease I hope to ever have. As time wore on, I found myself camped on the Kenai River in the summers between college semesters fishing away the hours. Friends, relatives, liked and unwanted both would pass through and I took them all fishing. My parents joined me at times, and we fished, and fished, and fished. I used to deckhand for commercial seiners and set-netters to help pay what my college scholarship would not. As I got closer to the age where I thought I might actually have to get a job, I pondered the thought, and did not like it much. Years of pole vaulting had given me a great work ethic, but also a strong sense that life was meant to be a lot of fun. I have always loved boats, and knew that God had it for me to make my living on the water. So after commercial fishing, I chose to buy a sportfishing boat and make my way as a Kenai River guide. This would at least look like a job, and keep my Grandparents from heckling. I bought my first river boat, and moved into our family's trailer on the Kenai River.
So now the guiding has turned into a business, and the business had to buy a lodge, and now I have what they call a career. It is funny how God works with a dream and makes something of it. I have recently purchased another lodge, a 5-star property on the bluff of Cook Inlet where we now offer an all-inclusive package with fine dining. This compliments our top-notch boats and professional Captains very well. We have also just recently added our own boat launch on the coveted lower Kenai River. Pinch me, I am living my dream. We now have 10 plus river boats, and 3 salt water boats taking guests fishing daily in the summer. I can say we are way better at catching fish now. I learn some new tricks every year. Kenai Kings are finicky, and throwing some salmon eggs in the water will not get you a fish. I remember, before I guided, when we did not even use eggs, and then we made bad eggs, and then so-so eggs, and now we use the Good Stuff. Don't ask, it is a Jimmie Jack secret. Not even my guides know what it is! We also learned how to master the crazy Kwikfish when that lure began to catch fish on the river. Actually, the first one I ever used was in 1990. This Kwikfish came floating down the river so I just clipped it on and WHAM caught a nice 50 pounder! So I became hooked on the Kwikfish too. So now we use both eggs and Kwikfish to catch the big kings and the acrobatic silvers. A lot has been learned, and it pays off now. You will always see our guides fishing on our days off because we simply love fishing.
Today, with my wife, Rosy, we own and I operate Jimmie Jack's Alaska Fishing Lodge, and the Alaska SeaScape Lodge in Kenai, Alaska. We also run single Day Fishing Charters for all of our fishing trips because this is how we originally built the business; as a fishing guide service. I started with a boat and a passion for fishing the Kenai River in 1995. Currently, my team and I operate the 2 lodges along with 10 river boats, and 3 saltwater boats on the Kenai Peninsula. Our guests fish on 7 different Day Charters: Kenai River king salmon, silver salmon, rainbow trout, Cook Inlet halibut, Homer halibut, our Seward Combo Trip, and Fly-in fishing trips.
Over thirty-five years later, we are still on the Kenai River. My parents hang out at the river because I made my dad join the team and guide with me. And that has added so much to the fun. To me not much has changed other than our boats are a lot nicer, and the motors get us back up river faster. We all still hang out at the campfire and tell fishing stories like we did many years ago. We still get visits from friends and relatives. And most importantly, we still just love to fish the river, and spend time with each other. God is good, and we are very thankful to spend our summers fishing the Kenai River in big beautiful Kenai Peninsula in Alaska.
What Our Guests
Have To Say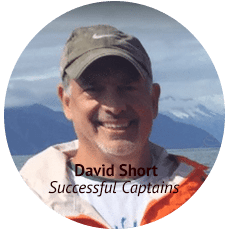 "Professional, friendly and successful captains!"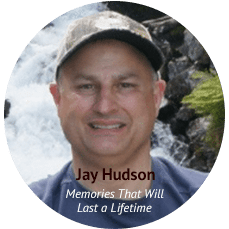 "I'm glad we chose Jimmie Jack Fishing. The guides and staff made this an unforgettable experience and gave my son and I memories that will last a lifetime."
"The 3 times we have been at JJF, Jimmie Jack has provided outstanding service, quality fishing, and made us feel more like a friend than a client."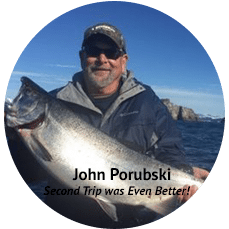 "I did not expect this year's trip to be as good as last year's trip. Last year was great. Boy, was I wrong! It was even better!"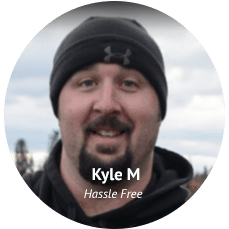 "It was completely hassle free, and we had a fantastic time."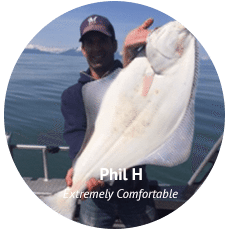 "We came hungry and left with big fish. Boat was big and extremely comfortable ~ lots of room outside but also a great indoor area with protection from the elements."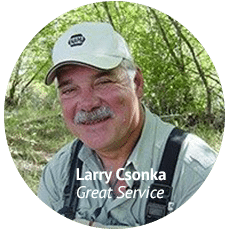 "Spectacular views, great service and gourmet meals all exceeded our expectations!"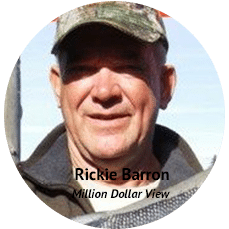 "Excellent Lodge with a million-dollar view. If you are going to fish the Kenai stay at Jimmie Jack's Lodge. Best fishing vacation of my life!"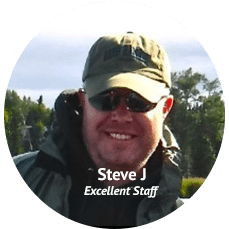 "The entire experience was great! Well organized fishing trips and fish packaging arrangements. Clean lodge and boats. Excellent staff!"