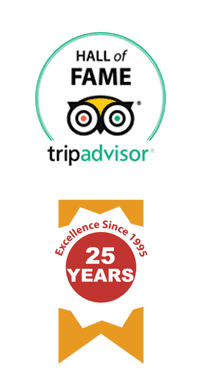 Jimmie Jack's

Lodge Staff and Captains

Your staff here at Jimmie Jack's Lodge has an overwhelming commitment to excellence. The success of your trip is our focus. Our commitment to you starts with your inquiry. We give you what you desire. Experience easy online booking, attention to detail in your lodging, meals, and professionally guided fishing trips. You will fish in the cleanest boats, and some say the best looking boats, on the Kenai River. Most importantly, Jimmie Jack's guides fish to produce fish. An Alaska fishing vacation at Jimmie Jack's Lodge will leave you smiling!
Jimmie Jack

Drath

Jimmie Jack grew up on the Kenai river. He began running the river on his own when he was just 13 in 1982. "I just love being a river guide. The Kenai River is a special fishery. It is amazing how many fish are in this river!" Jimmie Jack was a world class pole vaulter and competed at the 1996 U.S. Olympic Trials. Lately, Currently, his passions are fishing and Christian missions in Brazil and Mozambique. "I am so blessed. God has allowed me to live life to the full. I get to fish the awesome Kenai River in the summer, and then I get to bless others who are less fortunate in the winter. Praise the Lord!" Jimmie Jack has been featured on Larry Csonka's North to Alaska, Globo TV in Brazil, IGFA Featured Captains, Travel Channel, Last Frontier Magazine, and many TV and Radio fishing reports in Alaska. Jimmie Jack has also served on the board of directors of the Kenai River Professional Guide Association. 

Read "The Jimmie Jack Story" here

.

Phone: 

(907)-262-5561

Email: 

[email protected]

com

"Big Jim"

Drath

Big Jim is Jimmie Jack's dad. Big Jim has been fishing the Kenai River since 1982. When he retired from his career in security on the Alaska Pipeline, he found out that his son, Jimmie Jack had painted his boat red. Jimmie wanted his dad to join him as a fishing guide on the Kenai River, and they have been having a blast ever since. Big Jim knows the Kenai River well, and how to pull out the big kings. As he puts it, "This is where I live, this is my house." Jimmie Jack says that his dad has the HOT plugs. "Shoot, he has more awesome plugs than any of us other guides combined. We try and take them, but he sleeps with them under his pillow."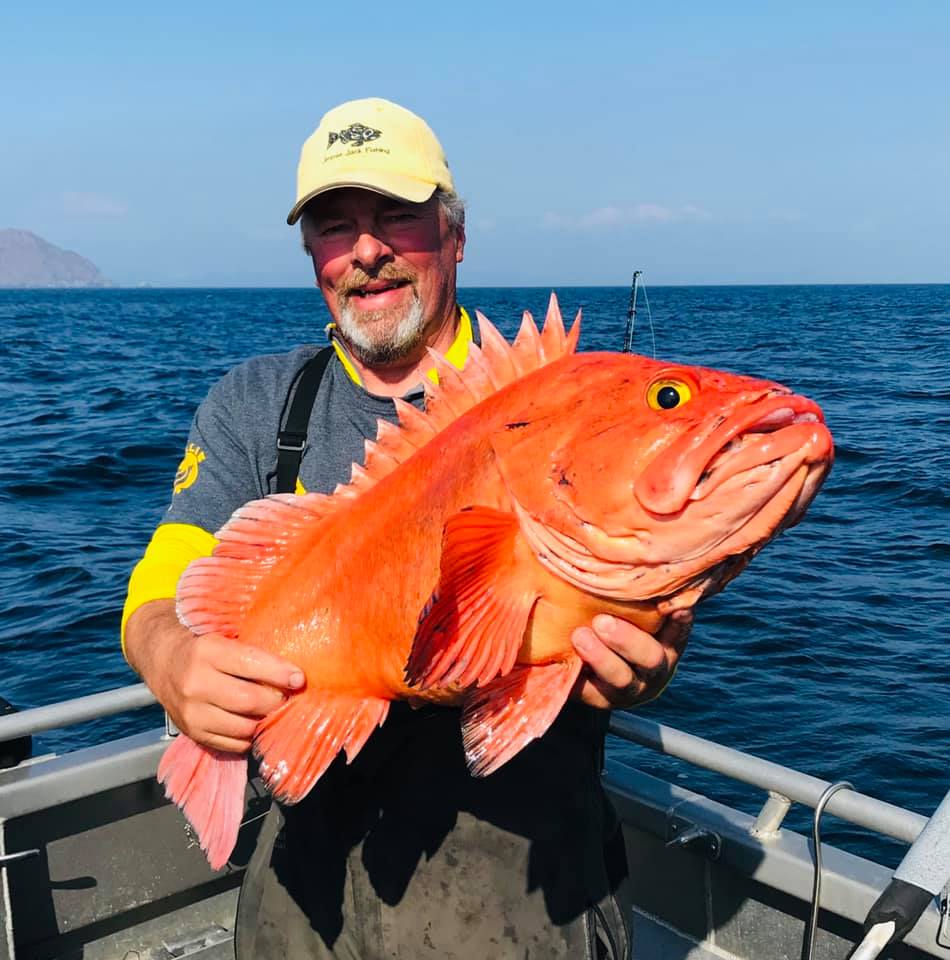 Dave

"Catdaddy" Drake

Jimmie Jack met Catdaddy on the mission field in Bolivia. They were building a church, and laying brick side by side. Then Cataddy showed Jimmie Jack how to enter into a street water balloon fight, and they have been good friends ever since. Catdaddy leads missions trips to build churches around the world. Catdaddy has been guiding the Kenai River and surrounding areas for over 8 years, and brings a cheerful, positive atmosphere to the boat. Ask him to show you his special fish call!
Scott

Blahnik

Fishing has been a way of life for me for as long as I can remember. After catching my first steelhead and salmon at the age of 10 I was literally hooked. My first experience fishing the Kenai was in 1994. My dad and I hauled a jet boat up the Alcan Hwy. from the lower 48. We camped along the banks of the Kenai and fished for Kings 48 days straight. My first Kenai King that summer was 65 lbs. Needless to say I had to come back. The next summer after graduating from the University of Montana with a teaching degree, I put everything I owned into my truck and hauled two brand new boats up the Alcan to start my guiding career on the Kenai and Kasilof Rivers. I also started a business in the lower 48 guiding for Kings and Steelhead. I worked hard, paid my dues, and learned from some of the best to become one of the top guides on the Kenai. My teacher training has been very helpful in my guiding career, as a successful guide is also a good teacher. After 20 years as a year around guide on the Kenai, Kasilof and lower 48 rivers I have joined with the team at Jimmie Jack Fishing. I look forward to using my experience to put you into a fish of a life time.
Timothy

Farring

Hi! My name is Timothy Farring. I was born in Anchorage and was raised in Palmer, Alaska and have fished the Kenai River my entire life. I am currently enrolled and going to school and playing rugby at Western Oregon University. I am seeking my degree in elementary to middle school education and am looking to get my master's in special needs education. To me fishing isn't just my job it's been a passion of mine ever since I can remember, and now I have been able to turn that into a summer position. There is no where else I'd rather be than on the river, so I hope you'll enjoy your time with me. If you want a fun story to start the day off right, ask about how I lost my fingers.
Dave

Coram

Dave is your Original Lodge Host. Dave runs the show super organized. He will get you breakfast and your fisherman's lunch as you head out the door, and keep your rooms fresh and clean. He is Superman. We all still wonder how he manages to do it all himself. He is our "get-er-done" guy at Jimmie Jack's Original Lodge. You are in good hands with Dave in charge!
Kevin

Toliver

Kevin commands the headquarters here in the office at Jimmie Jack's. He will go out of his way to help you, and will answer your questions when you call. Give him a shout on the phone, email, or fill out the contact form, and he will get back to you soon!
Toll Free: 1 (866) 553-4744
Email: [email protected]

Colleen

Shaw

Colleen has managed both of Jimmie Jack's lodges at different times over the years. Although she is not at SeaScape every year, she is our on call manager/chef when needed. If you get to meet her, you will be blessed. She is always willing to jump in and make things run smooth. She loves being at the SeaScape, as she says, "This view is just gorgeous!"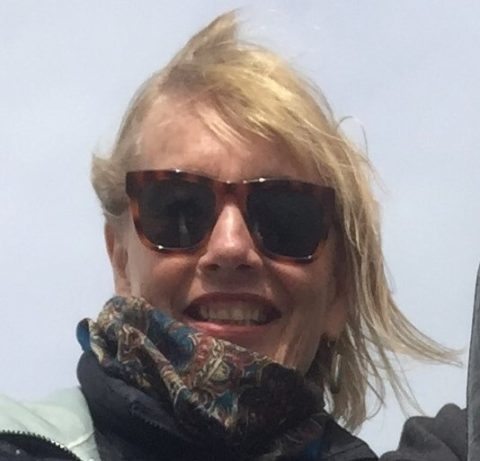 Brian

Kyncy Sr.

Big Brian was raised in Northern California spending every spare moment hunting or fishing the premier creeks and river drainages from Yosemite to Mount Shasta. Although early in his life he excelled in the corporate world, he was still able to use this travel to his advantage making it a personal mission to fish in every major mountain range in the entire U.S, from New York to California. Leaving the corporate world and moving back to North Eastern California in 2000, Big Brian opened an outfitting business which offers fishing trips on the picturesque Trinity and Sacramento river systems. This fueled Big Brian's desire to explore waterways and the different species of salmonids. Big Brian soon became a successful Alaskan river guide. Big Brian lives in North Eastern California with his wife and high school sweatheart. He says, "Families that Hunt, Fish and Pray together, stay together."
Ben

Mcphail

I was born and raised in Southeastern Minnesota before the sport of wrestling brought me to St. Cloud State University in St. Cloud, MN. It was at St. Cloud where I would meet my future wife who came all the way from Alaska to play hockey.  After graduation in June of 2017, we moved up to Soldotna, Alaska to be with her family. The following fall I was fortunate to meet Jimmie Jack who provided me with work and a great deal of education in business.
Kathi

Bledsoe

I was thrilled to be invited back as chef for my second season on the Jimmie Jack team! I have many years of experience as a personal chef, working at remote high-end lodges and running my food truck/catering business. I am grateful to be a member of this incredible team in the middle of some of the most spectacular scenery on earth. My passion for cooking, the outdoor lifestyle and fishing make this job perfect for me. Be ready to indulge in the best local seafood, caught fresh in Cook Inlet, Kachemak Bay, the Kenai and Kasilof Rivers. I look forward to wowing you with fabulous food and warm, friendly service!
Cynthia

Sweeney

You will find Cynthia and her sweet southern hospitality ready to take care of you in the office. Cynthia will book help you book your fishing trip. She can always be reached at 1-866-553-4744, or at [email protected]. During the summer months she manages things at Red Boat Club, and she will be your go to person for getting your fish vacuum sealed and shipped home. Give her a call, she is a joy to talk to!
Abbi

Hyder

Abbi is always in the office ready to help you book your fishing trip. You can reach her anytime at 1-866-553-4744, or at [email protected]. Abbi is also behind the scenes, and can do just about any work the team needs. She is even good with a toolbox, and can swing a hammer! You will typically meet her upon arrival at check-in time. Abbi is currently finishing her bachelor's degree, and will continue working for Jimmie Jack Fishing. Her goal is to be a very successful entrepreneur.
Tom

Phillips

Tom is our man dedicated to the Kasilof River. Tom will row you down the "drift only" Kasilof River in search of salmon. Tom know where the Kasilof from the lake to the ocean, and will always do his best to put you on the salmon. Whether it is Kasilof River king salmon in June and July, or silver salmon in August, Tom will get you on top of the fish. He has also been known to find the sockeye in high numbers, as you can see in this photo!
Shirie Drath

"Mama Jack"

Jimmie Jack Fishing would not exist without Jimmie Jack's Mama! She started by placing hand made brochures in local hotels back in 1995. She has been in the wings helping with the success of Jimmie Jack Fishing since the beginning. She also keeps Big Jim well fed, and ready for the river in the early morning hours. We are very thankful to Shirie, and her spirit behind the scenes!
Captain Perry

Rose

Growing up in Castle Rock, Washington, I chased salmon and steelhead on the banks of the Cowlitz River. At 12 years old I started spending my summers in Westport Washington working on my uncles 65 foot charter boat. At 17 I started my commercial fishing career, from the Oregon coast to the Bering Sea. At 21 I worked my way up to Captain. For 25 years I ran Crabbers, Draggers and Shrimping boats ranging from 58ft to 165ft. In 2012 the sea came calling me back to where it all started…charter fishing. I have been living in Alaska for over 20 years. I look forward to being your captain and taking you fishing.
Audra

Leininger

I currently live in Northern Michigan, however, I am a mountain girl at heart. I love mountains and adventure of any kind, so I am thrilled to be in Alaska in the summer! I grew up in southern Michigan, but I have lived in Colorado three times, spent 4 summers in Grand Teton National Park, lived 9 months in Redding, CA and spent 7 years in Lake Tahoe.  I moved back to Michigan about 8 years ago to pursue my master's degree. It didn't take me long to realize I needed to live in Northern Michigan to get back to enjoying and exploring the great outdoors. I now have a vacation rental, and absolutely love having an outlet for hospitality. Through it all, baking and cooking have been my passion. I look forward to helping you start your day off right with an amazing breakfast and yummy baked goods!
Nate

Good

Nate is Jimmie Jack's right hand man on the ground at Jimmie Jack's Private Boat Launch on the Kenai River. He is our professional river boat launcher, boat cleaner, landscape artist, and maintenance man. Nate is on point when it is time to "Get-er-dun!"  He is a veteran here at Jimmie Jack's. You will have the pleasure of meeting Nate, as you get in and out of the Kenai River at the Red Boat Club.
What Our Guests
Have To Say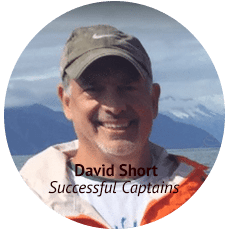 "Professional, friendly and successful captains!"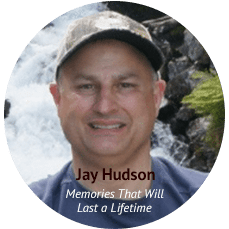 "I'm glad we chose Jimmie Jack Fishing. The guides and staff made this an unforgettable experience and gave my son and I memories that will last a lifetime."
"The 3 times we have been at JJF, Jimmie Jack has provided outstanding service, quality fishing, and made us feel more like a friend than a client."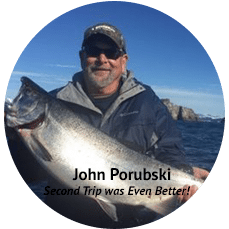 "I did not expect this year's trip to be as good as last year's trip. Last year was great. Boy, was I wrong! It was even better!"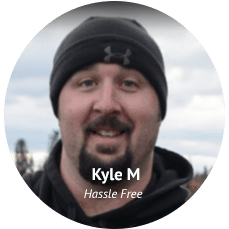 "It was completely hassle free, and we had a fantastic time."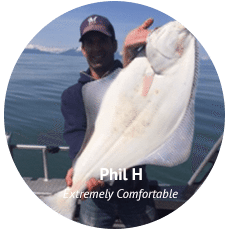 "We came hungry and left with big fish. Boat was big and extremely comfortable ~ lots of room outside but also a great indoor area with protection from the elements."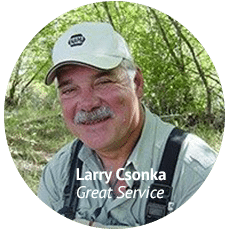 "Spectacular views, great service and gourmet meals all exceeded our expectations!"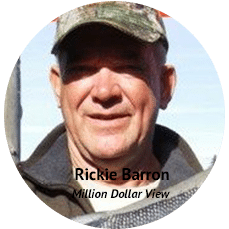 "Excellent Lodge with a million-dollar view. If you are going to fish the Kenai stay at Jimmie Jack's Lodge. Best fishing vacation of my life!"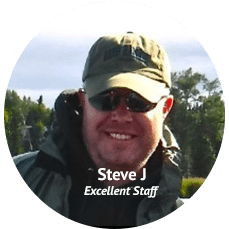 "The entire experience was great! Well organized fishing trips and fish packaging arrangements. Clean lodge and boats. Excellent staff!"